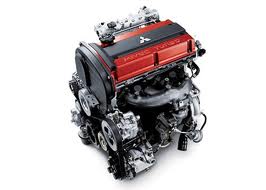 The partnership between Chrysler and Mitsubishi was one that produced several excellent engines. The 4G63T is one example of the motors used. This turbocharged edition is one style that is capable of 210 horsepower in its 2.0 displacement. The JDM installations that are offered for this motor are many. The Talon, Eclipse and Galant owners searching for a replacement shop here. Finding a 1989 to 1994 4G63T engine for sale at the price you want to pay is easy with us. Enter your data into the engine quote system and let us get you the price you want to pay.
A preowned engine can be used, gently used or in bad shape. Knowing what type that you receive before purchase is essential. The motors found in our database are used or gently used. This means that these are pullouts from operational vehicles. These can have a lower amount of mileage. Make no mistake about our JDM inventory. We don't sell eBay engines. We care too much about customers to give out high mileage motors as a trade-off for low prices. The genuine motors in used condition that are sold here give value, performance and quality upon installation.
4G63T Engine for Sale Including a Warranty
Warranties are helpful to replacement engine buyers. The problem online is that some dealers forget or are unwilling to help out with a warranty. It's easy to sell engines. Getting a warranty is not so simple. The designed warranty policies with each used JDM motor sold here provide parts protection. The age of all motors is one of the factors in deciding the length of coverage. The mileage and parts condition are also evaluated. What our customers receive is the protection that is desirable. A secondary market engine for a great price is even better with a free warranty policy.
How much is shipping? That's a question we get sometimes. The shipments that are processed depend on the location. Prices for Hawaii shipments or Alaska are always higher. The 48 continental states usually receive better pricing for shipments. Depending on the quote you receive from us, shipping costs could be included. This is due to the different suppliers that are used in our database. We work hard to save buyers money. Customers deserve a break. We provide these breaks as much as we can and still maintain our engines warehouse.
4G63T Engine for Sale Quotes Online
No phone calls are required. Enter the Mitsubishi engine data into our system. You only need the year and make to start. We don't ask for personal details. This is not a requirement for quotes. Our JDM specialists go to work quickly. We find the best pricing in our company database. What is returned to you is a great price. You make the decision how you receive this price. We offer email, text messaging or online display. This quote system is fast and always accurate. If you do want to call, we have our toll-free number available. Speak with our specialists and get your price immediately. Why wait?