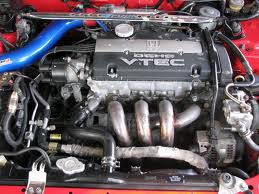 OEM Re-Certified Honda H22A for Sale
The H series engines from Honda are among the finest that have ever been produced for high performance in compact automobiles. The Prelude and Accord models were first to feature this engine and we have the H22A for sale and ready for shipment to your door. This popular 4-cylinder engine is not short on horsepower. Up to 220 hp is available for performance and is beloved by Honda car owners worldwide. You will find that the H22A for sale meets or exceeds Honda quality specifications.
The H engine series quickly expanded into other performance engines but the H22A started it all. The popularity of Honda cars in the U.S. was due in part to the success of the Accord and Prelude in the late 1980s and into the late 1990s. These motor vehicles were absolute magnets for auto enthusiasts and we have the H22A for sale in our massive inventory. Our in-house engine specialists use stringent tests to make sure that these engines have the correct mileage and give you uninterrupted performance.
Seriously Low Price for a Honda H22A for Sale
The only way we are comparable to other engine dealers online is in the fact that we sell engines. We stand out in every category and always put our customers first. You can buy an H22A for sale from most dealers, but it is hard to tell what kind of condition you will get. Our engines are warranted against defects and OEM parts are used during the rebuild. There could be substitutions for parts that Honda no longer makes, but we can assure you that these parts meet all Honda specs. Our Honda H22A for sale is one of the lowest you will pay for such high quality.
Every one of our engines has been rebuilt with our customers in mind. The injectors, sensors, block, starter wires and headers are all rebuilt. Our engines are as close to purchasing a new engine as you can get. We know that when you buy an H22A for sale that you expect it to be ready for installation. You are never alone during the purchase process and afterward when you receive your engine.
How to Order Our H22A for Sale
Our JDM engines are in stock and ready for same day shipment. To get your price quote, complete our free quote form with the make, model and year of the engine you need. You can alternatively call our engine experts and discuss your requirements at (866) 289-3100. Our experts will give you the price you will pay for our H22A for sale and find you the cheapest shipping with the fastest delivery.