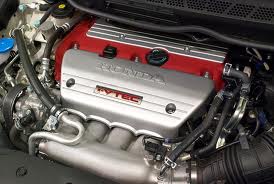 Honda K20 for Sale at an Unbelievably Low Price
Honda lovers know what a K20 DOHC i-VTEC engine can do on the open road. These engines are built for speed and dependability with plenty of torque in a compact car. U.S. dealerships offer a source for Honda motors, but these are sold at retail prices. The price of these engines is not cost effective when replacing the engine in an old or new Honda. Our rebuilt engines include the K20 for sale. These remanufactured engines are rebuilt by automotive specialists that never sacrifice engine integrity during a rebuild.
Our JDM motors are perfect for Civics, Acuras and Integras. You do not have to settle for a junkyard engine that has not been taken care of properly. We make a commitment to offer you the very best K20 for sale. You should not have to purchase an engine that has close to the same amount of miles that your current engine has on it. These types of used engines are not the types that we choose to sell. When we put the K20 for sale in our inventory, it has been checked in accordance with Honda remanufactured specifications.
Why Our K20 for Sale is So Cheap
We do not overprice our engines regardless of the name brand. Hondas are known worldwide for dependability and street performance. This does not mean that we should inflate the price. You should not have to pay more because you own a JDM automobile. Our purchasing power allows us to offer the K20 for sale at one of the lowest prices you will find online. You still receive the same 4-cylinder quality that you expect.
We know that Japanese emissions standards are very strict and automobiles rarely go above 40,000 miles before they are scrapped. By the time these engines become re-certified by Honda technicians, they are just like new and are ready for years of trusted ownership and durability. We stay away from scrap yard engines or second hand dealers. We choose to deal directly with JDM suppliers to deliver K series engines like the K20 for sale, K20A, K20A2, K20A3 and down to the Z23 series.
How to Order Our Honda K20 for Sale
Fill out our free quote form or call us directly at (866) 289-3100. You are moments away from paying less than you ever thought you would pay for a Honda K20 engine. Searching for a reliable K20 for sale is not difficult anymore. Do not settle for less than the quality you deserve. Our rebuilt K20 engines fit perfectly into your Civic, Integra or Acura without modifications needed giving you true Honda OEM quality and performance.