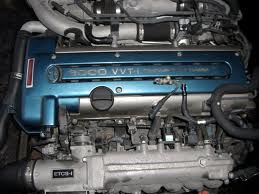 Fast Shipping for Our Used Japanese Engines
Buying a JDM engine online takes some research on your part to make sure you do not end up with a rust bucket. This can be a challenge if a retailer is not honest with you when you are doing your research. We do not just sell used Japanese engines. We specialize in finding them, cleaning them and rebuilding them to give you a like new engine. It is not true that all JDM engines have low mileage. Many dealers buy second and third party engines that are labeled as having low miles.
Our selection process works as follows. Our engine experts make contact with our huge network of JDM engine dealers to find a particular group of engines. We negotiate and secure the best price to import these engines into the United States. After the used Japanese engines arrive, this is where the similarity to other dealers ceases. We immediately inspect each engine for quality using our engine checklist. If problems are detected, we go right to work addressing the problem before we put our name on these used Japanese engines.
OEM Parts on Our Used Japanese Engines
Names like Honda, Toyota, Mazda and Nissan mean something to car enthusiasts as well as us. We know the standards of quality put into building engines from these manufacturers and never cut corners during our own rebuild. Our goal is to provide you with the lowest mileage on all used Japanese engines that we sell. Every part that we install is an OEM or certified manufacturer part if an OEM component is unavailable. After our engine experts finish the rebuilding process, we move on to the testing and analysis phase before these used Japanese engines ever make it into our inventory.
Our dyno testing will tell us if there are problems with the combustion, oil pressure, gas line or electrical wiring. We analyze the data to be sure that the horsepower is correct and that the torque is not compromised due to a hidden problem. After this series of tests, our engine experts OK our used Japanese engines for inclusion in our inventory. Get your instant price quote by completing our quote form. We do not ask for personal information. Speak with our engine experts at (866) 289-3100 to ask questions or to place your order for our used Japanese engines.